Shut up and Write with CREGA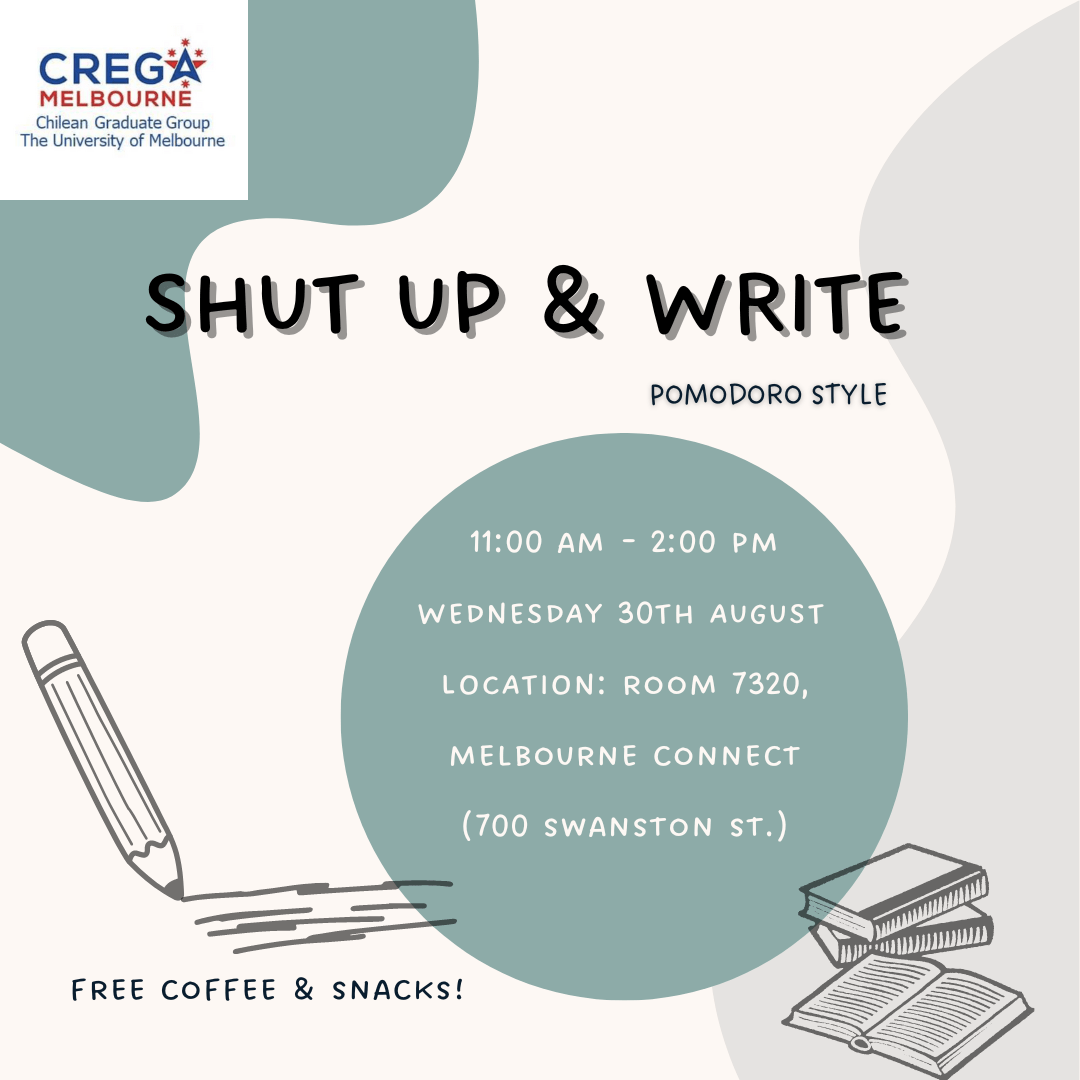 When
August 30 @ 11:00 am

-

2:00 pm
---
Where
Melbourne Connect, Room 7320
---
Price
Free
Hosted by CREGA
Hola a todos! Estamos buscando a todos los chilenos que se encuentren actualmente inscritos en la Universidad de Melbourne para reunirnos en nuestro primer Shut Up & Write del segundo semestre.
Habra café y snacks, tendremos una sesión de estudio de 3 horas con método pomodoro que consiste en escribir con intervalos de 25 minutos para aumentar la productividad!
El evento es el día miércoles 30 de agosto de 11am a 2pm en Melbourne Connect (700 swanston st.) Toman el ascensor al piso 7, la sala es el boardroom, Sala 7320
Por favor registrense usando Eventbrite para tener una idea del numero de asistentes!
Si tienes amigos chilenos en la UoM, invítalos!
Muchos saludos!
CREGA
Shut Up and Write: We will meet to study together and write our essays based on the Pomodoro Technique, consisting of four 25-minute 'sprints' with a 5-minute break in between. We aim to write as many words on our assignments during a sprint. We will provide snacks and coffee for the attendees.