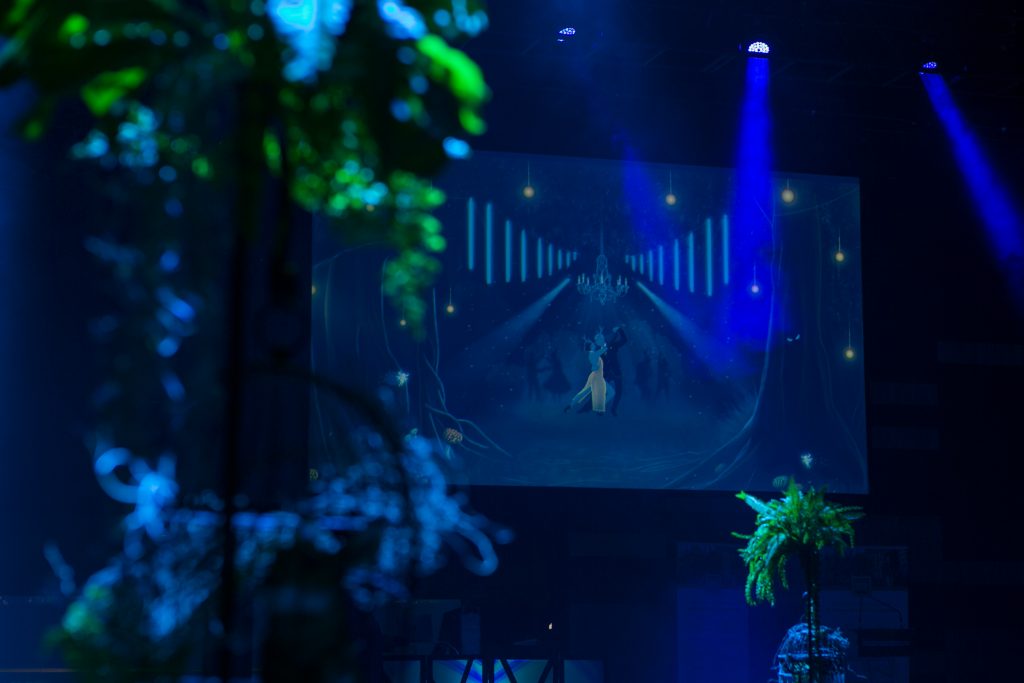 Each year at the Annual Graduate Ball, GSA acknowledges exceptional contributions to the University community during an awards ceremony, judged by an independent panel of graduate student leaders.
There were three awards in 2018:
The Outstanding Contribution to a Non-Parkville Campus Award, awarded to the nominated graduate student who has made the strongest and most sustained contribution to one of the University of Melbourne's non-Parkville campuses.
The Student Leader of the Year Award, awarded to the nominated graduate student who has worked closely with GSA to make a positive impact on behalf of the graduate student community.
The Grad Group of the Year Award, awarded to the nominated Grad Group which provided the most positive contribution to student life and organised the most appealing events and programming.


1. Outstanding Contribution to a Non-Parkville Campus
Bon Mott
Interdisciplinary artist Bon Mott is currently undertaking a PhD at the Centre for Ideas at the Victorian College of the Arts.
With a Master's in Sculpture and Design, Bon works with physical installations of silk, steel sculpture, photographs, film, and sound. Bon uses the armature of lightning and plasma as a framework to question if our current society can become non-binary.
Bon is also the Director of the Second Space Projects Gallery and President of the University of Melbourne Wellbeing Arts Program (WBA). WBA facilitates the first and much-needed inclusive, safe, and accessible curatorial space for students to collaborate across Southbank and Parkville campuses.
Bon has exhibited extensively in Australia, Europe and America and provides ongoing contributions to institutional support for students.
2. Student Leader of the Year
Emily Crisafulli
Emily is a PhD candidate in the Department of Biochemistry and Molecular Biology. Her project focuses on understanding the mechanisms of resistance to several antimalarial drugs.
Emily is passionate about creating change, both through her work with GSA and locally at her research institute Bio21. She has been generating strategies to support women in the Bio21 Institute, and has helped create opportunities for professional and personal enrichment for all postgraduate students within the institute. She has pushed for better training for graduate research students in regards to sexual assault and harassment, in addition to providing feedback on the Respect Taskforce's actions and approach.
Her involvement with GSA also extends to her regular involvement in Graduate Leaders' forums, in which she is striving to create positive change for graduate students.
3. Graduate Group of the Year
Postgraduate Environment Network
The Postgraduate Environment Network (PEN) is an environmental networking group run by and for the Office for Environmental Programs students.
In February, PEN won a grant from the University to host an event called 'Climate Hack', the first of its kind at the University of Melbourne. Climate Hack involved students from many disciplines, aiming to help solve environmental problems in innovative ways.
PEN also hosts events such as camping trips that encourage both sustainability and student wellbeing.
Congratulations to all our winners!
See more photos from the 2018 Enchanted Ball